Douglas Tran (Oral Health Therapist)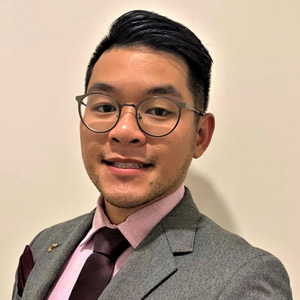 Douglas Completed his Bachelors of Oral Health at The University of Sydney in 2014. He was then accepted amongst the lucky 50 successful applicants for the Oral Health Therapists Graduate Year Program (OHTGYP) hosted by AITEC.
Douglas's Bachelor of Oral Health degree enables him to focus on cleans & periodontal treatment and provide oral hygiene advice to patients of any age.
As a therapist, Douglas is also qualified to see children and adults (up to the age of 18 years of age) for check-ups, x-rays, fillings, removal of baby teeth and most aspects of Preventative and Children's Dentistry.
Experience in the Field
Douglas completed weekly Case Studies and webinars focused on different core topics. He has also participated in multiple promotional and clinical activities working in teams to provide excellent dental care to rural non- fluoridated populations as well as the general public of ACT, Canberra.
Since graduating Douglas has worked extensively in both Hygiene, Therapy, and orthodontics providing an amazing standard of care.
He aspires to further upskill himself and become a full-fledged dentist in the future.
Douglas's Personal Touch to Dentistry
Douglas loves working to address factors causing dental decay and periodontal (gum) disease. His strengths are being able to convey the effects of what periodontal disease can do and how to prevent it.
Douglas loves taking the time and spending the effort to understand his patients.
Save's the world, One tooth at a time."
In His Spare Time
Outside of the dental chair, you can find him enjoying weekly Oz tag games as well as discovering delicious new food spots.
He also enjoys his downtime with his fiancé, family, friends and his corgi, Waffles.
Book An Appointment
Take that first step towards achieving a bright and healthy smile. Contact Parramatta Green Dental today!
CONTACT US
* Any invasive or surgical procedure may carry risks. Before moving forward, it is recommended that you seek a second opinion from an appropriately licensed medical professional.

Douglas Tran | (02) 9687 2899