Dr Amir Tahmasebpour (General Dentist)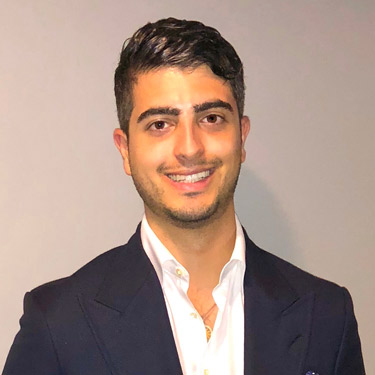 Dr Amir has always been known to be creative and good at making things with his hands. That's why becoming a dentist was a natural fit for him. "I also very much enjoyed the field of healthcare. Therefore, I decided to become a dentist. It gave me the opportunity to use all my strengths in one place."
Oral health is strongly integrated with someone's overall health, according to Dr Amir. "Diagnosing oral conditions can lead to a patient having improved overall health."
In addition to providing outstanding dental care to his patients, Dr Amir helps anxious patients to feel completely comfortable at our practice. He is known by his patients to have an excellent chairside manner and a gentle touch.
Education and Certifications
To prepare for his career in dentistry, Dr Amir earned a Bachelor of Medical Sciences from the University of British Columbia. He then obtained a Doctor of Dental Medicine from the University of Sydney. He is a Canadian Board Certified dentist.
In His Spare Time
Outside the practice, Dr Amir loves to spend time with his dog and family. He also enjoys travelling the world, visiting new countries and learning more about other cultures.
Book an Appointment
Take that first step towards achieving a bright and healthy smile. Contact Parramatta Green Dental today!

Parramatta Green Dental | (02) 9687 2899