General Dentistry
Are you looking for a complete-care dental practice for yourself or your family? We offer a full range of oral health services founded on preventative strategies and early intervention.
No matter what your smile has been through in the past, we're here to help it have a healthier future. Our general dentistry options help you prevent future infections and manage the conditions you're already struggling with.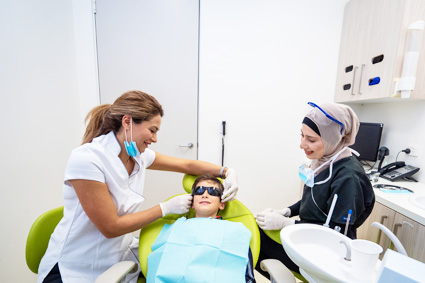 Tooth Extractions — In the event of an emergency, advanced gum disease or when a tooth cannot be restored, it's usually in your best interest to have it removed. Sedation options are available.
White Dental Fillings — Composite restorations mimic your natural tooth structure better than conventional metal materials. If you have silver (amalgam) fillings that need to be removed, we can replace them.
Wisdom Tooth Removal — Do you have impacted wisdom teeth? We have a visiting oral surgeon each month to perform necessary oral surgeries on-site.
Request Your First Appointment Today
New patients are always welcome here. Contact us to book your consultation!
CONTACT US

General Dentist in Parramatta NSW | (02) 9687 2899