Microscopic Dentistry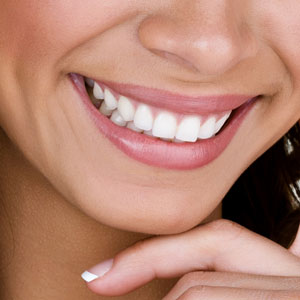 At Parramatta Green Dental, we are always looking for ways to deliver the most advanced dental care possible. One of the ways we do that is through microscopic dentistry. The dental microscope is considered to be one of the most revolutionary tools in dentistry today. With microscopic dentistry, we can improve the precision, safety and efficiency of your dental treatments.
What Is the Dental Microscope?
Similar to a standard microscope in that it zooms into microbic objects and areas, the dental microscope uses objective lenses on movable and flexible extendable arms.
The dental microscope's zoom far exceeds typical magnification, as it uses zoom lenses that provide more control over focus and an improved ability to magnify images. The cutting-edge technology of a dental microscope provides an outstanding advantage in accuracy and efficiency in an array of dental treatments.
What Are Some Advantages of Microscope Dentistry?
Assists in identifying and diagnosing dental health risks
Increases precision in oral treatments
Helps us place implants precisely
Allows us to work more efficiently, reducing your time in the chair
Minimises unnecessary tooth damage
Provides for improved conservation of tooth structure
Decreases trauma to soft tissues
Promotes faster post-surgery healing
Reduces post-operative symptoms
Ensures that restorations fit snugly
Offers overall improved dental care
Preventative Care
Another advantage of microscopic dentistry is it allows for the early detection of issues such as cracks and cavities. By detecting any symptoms at an early stage, we can treat them before the tooth condition deteriorates.
Types of Dental Procedures That Use Microscope Dentistry
Dental Checkups – By using the dental microscope during routine checkups, we can immediately identify and better prevent different dental health issues. Your Parramatta dentist utilises this technology to obtain a more precise diagnosis. Then, in turn, she will create a customised treatment plan to deal with your emergency as well as long-term dental needs.
Managing Gum Disease – Did you know that microscope dentistry offers a higher level of magnification and focus in checking and evaluating your teeth, condition of gums and different areas of your mouth. If surgery is considered to be necessary, the dental microscope ensures safety and accuracy of the entire procedure.
Root Canal Therapy – By using microscope dentistry during a root canal treatment, it allows a more magnified look at the tiny root openings inside the tooth. These are referred to as "canal orifices." These root openings are minute enough to be missed during root canal treatment performed under a naked eye. However, at our dental office, we endeavour to improve the success rate of every root canal treatment through the effective use of the dental microscope.
Restorative Dentistry – We also utilise microscope dentistry to ensure top quality tooth restorations and replacements in the case of missing teeth. It effectively aids in getting your teeth ready and carefully polishing the teeth margins to ensure the quality and longevity of new replacements. Microscope dentistry also assists in isolating and addressing other dental issues at the outset.
Book an Appointment
Discover how microscopic dentistry may benefit you. Contact us today to book an appointment!
CONTACT US
* Any invasive or surgical procedure may carry risks. Before moving forward, it is recommended that you seek a second opinion from an appropriately licensed medical professional.

Microscopic Dentistry in Parramatta NSW | (02) 9687 2899